Chocolate, caramel and salty pretzels come together in this rich and creamy Sweet and Salty Cheesecake! If you love sweet and salty snacks, this cheesecake is for you.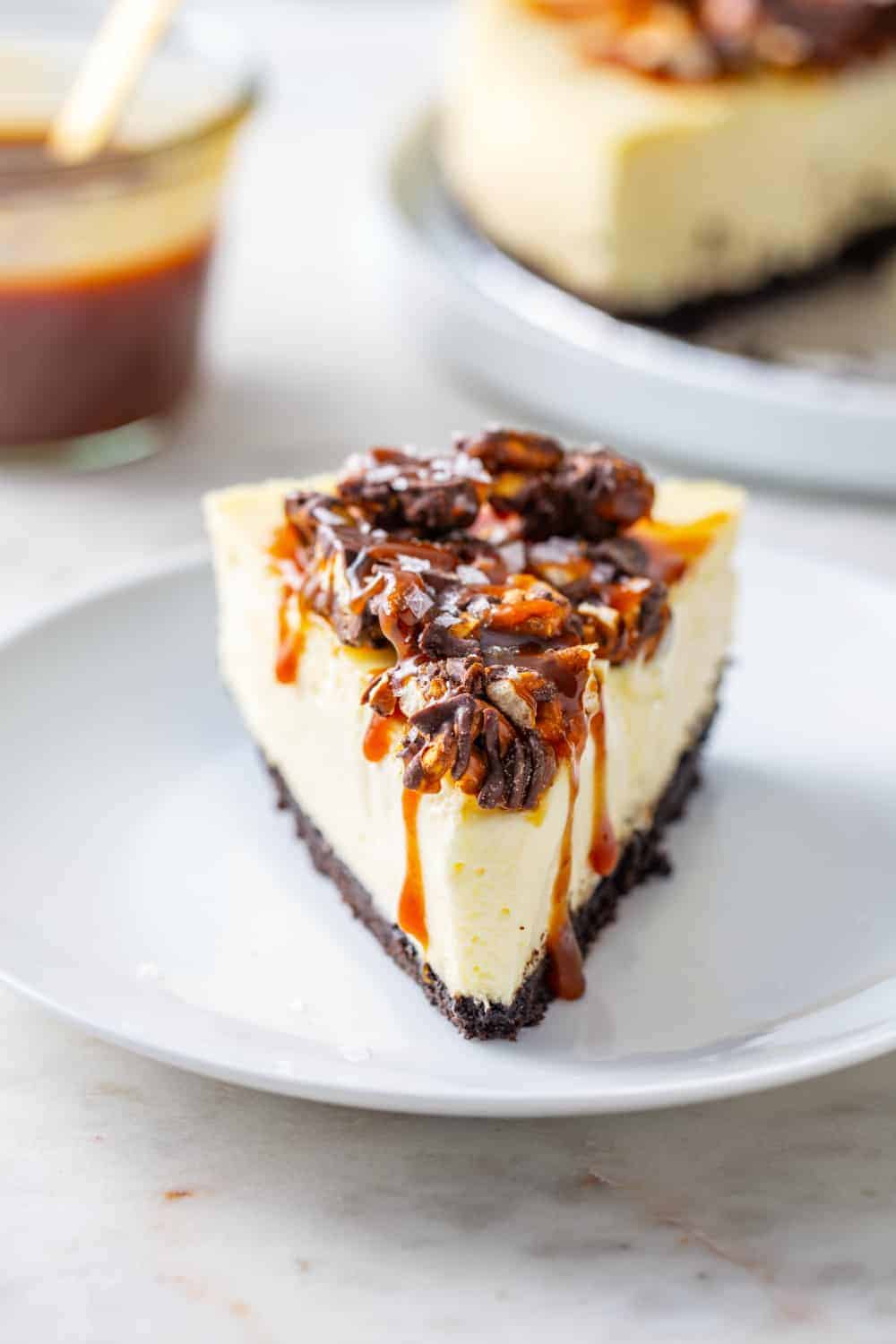 A few months ago my mom and I drove way too far to pick up a couple of cheesecakes from a little farm that just so happens to also have a small cheesecake bakery.
And by small I mean, tiny. Just an adorable little roadside cabin with a couple of freezers that contain some seriously dreamy cheesecake.
They sell their cheesecakes in halves, so you can mix and match flavors to feed a few, or a crowd.
It's first come, first serve, so you have to get there early if you want your favorite flavors.
If you know anything about me, I am rarely early for anything – even cheesecake, so we got there late morning and had about 4 flavors to choose from.
(more…)
The post Sweet and Salty Cheesecake appeared first on My Baking Addiction.








Comments
Hi Pamela! I totally meant to link them. It's Bear Claw … by Jamie
Can we ask which farm it is? I'm in Ohio and intrigued! by Pamela
Original source: https://feeds.feedblitz.com/~/606690926/0/mybakingaddiction~Sweet-and-Salty-Cheesecake/