Get ready for your favorite campfire treat packed into a portable cookie! S'mores Cookies are sweet and chewy, stuffed with graham cracker pieces and chocolate chips and topped with gooey marshmallows.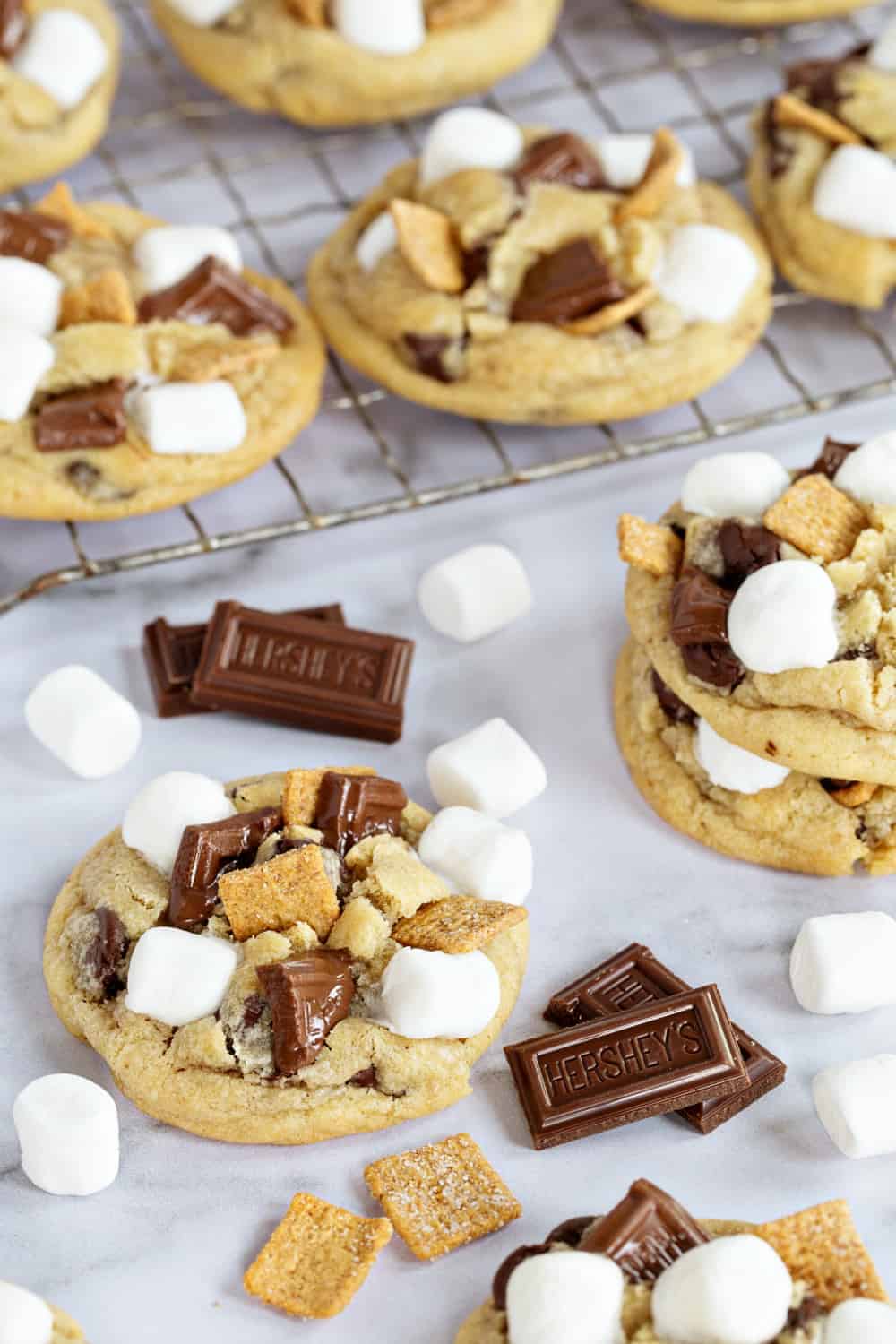 I can't believe we're almost half way through January and this is the first recipe I've posted.
I wish my excuse was that I've been on a tropical vacation, but nope, just hanging out in Ohio feeling as though I'm in this weird bubble of crazy varying temperatures and sickness that just keeps circulating.
Seriously though, did any of you experience a 38 degree temp drop they other day like we did? It went from 68 to 30 degrees over the course of about 8 hours.
And since no amount of hot tea with honey, cough drops, or cold meds seem to be helping, I decided to make cookies. Ooey, gooey S'mores Cookies!
(more…)
The post S'mores Cookies appeared first on My Baking Addiction.








Original source: https://feeds.feedblitz.com/~/615710076/0/mybakingaddiction~Smores-Cookies/