Made with a devil's food cake mix, Chocolate Crinkle Cookies are soft, slightly chewy, and ideal for making with your kids this holiday season.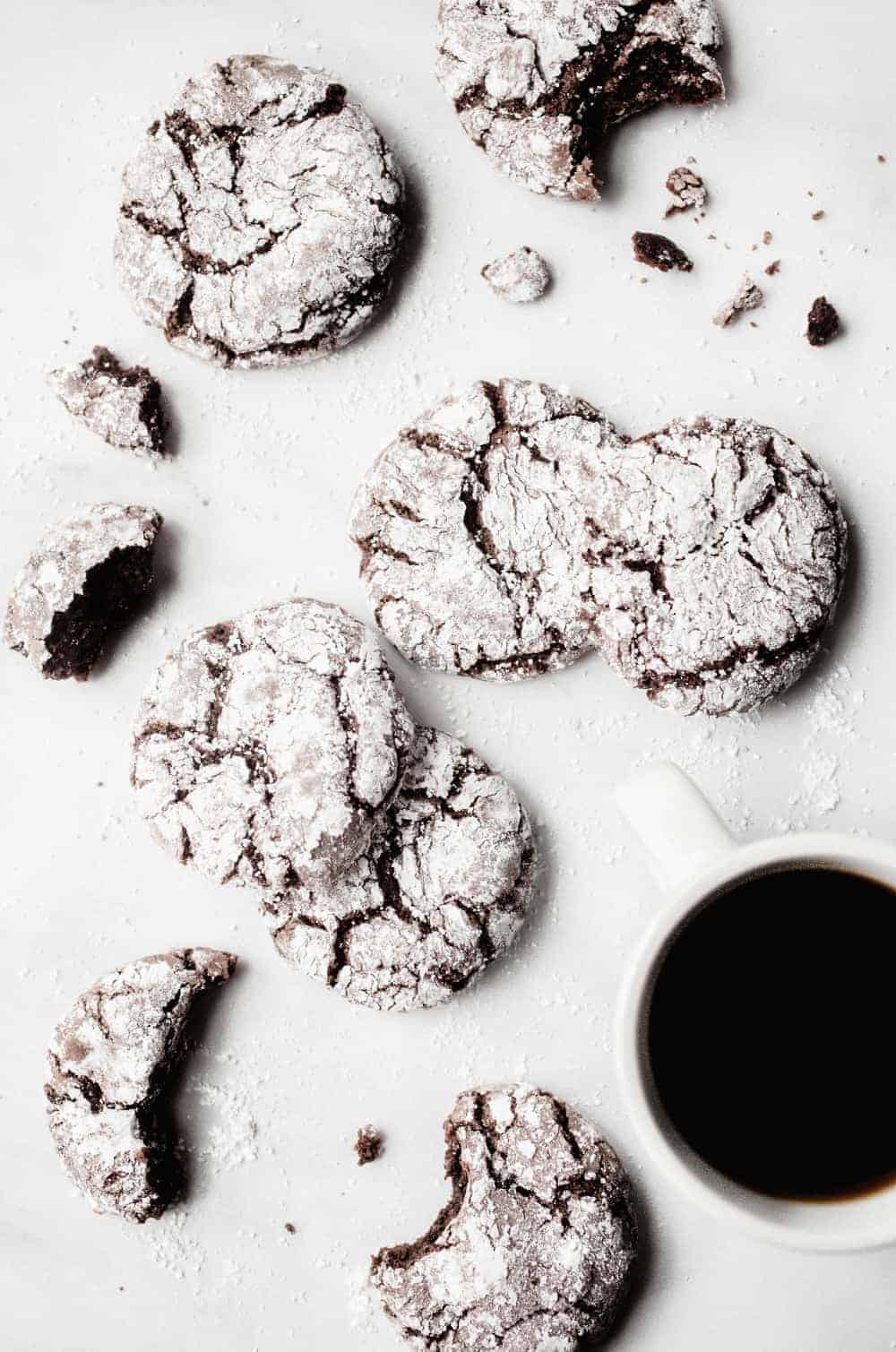 Alright, friends. We're in the home stretch.
These little cake mix cookies are just the ticket when you need to make a last minute party dessert or gift. They whip up easily and taste so darn good!
I love how chewy these Chocolate Crinkle Cookies are, and you can customize them by adding flavors to the batter if you want. A little peppermint extract would be wonderful here (probably about 1/2 a teaspoon, if you decide to do it).
I've made these cookies for years, and we took them to several holiday parties this year. They're a hit, whether it's a school party, office potluck, or the proverbial ugly Christmas sweater party.
I love how these cookies look when fully baked. There's some chemistry magic happening to make the powdered sugar with crackles and crinkles throughout look so pretty. You're going to love them!
(more…)
The post Ridiculously Simple Chocolate Crinkle Cookies appeared first on My Baking Addiction.








Comments
Heidi- Here is a great recipe that does not use a box mix … by Jamie
But what about the non-shortcut way??? I don't use boxed cakes, … by Heidi Clymer
I love the idea of adding coffee, Melanie! I'll just have to … by Jamie
My daughter & I have made these for a number of years. Last … by Melanie Prieger
Melted butter, melted shortening, or coconut oil could be … by Jamie
Plus 5 more…
Original source: https://feeds.feedblitz.com/~/613499200/0/mybakingaddiction~Ridiculously-Simple-Chocolate-Crinkle-Cookies/