Pumpkin Crunch Cake is brimming with fall flavors. Top each slice with a dollop of whipped cream and chopped pecans to create the perfect pumpkin dessert.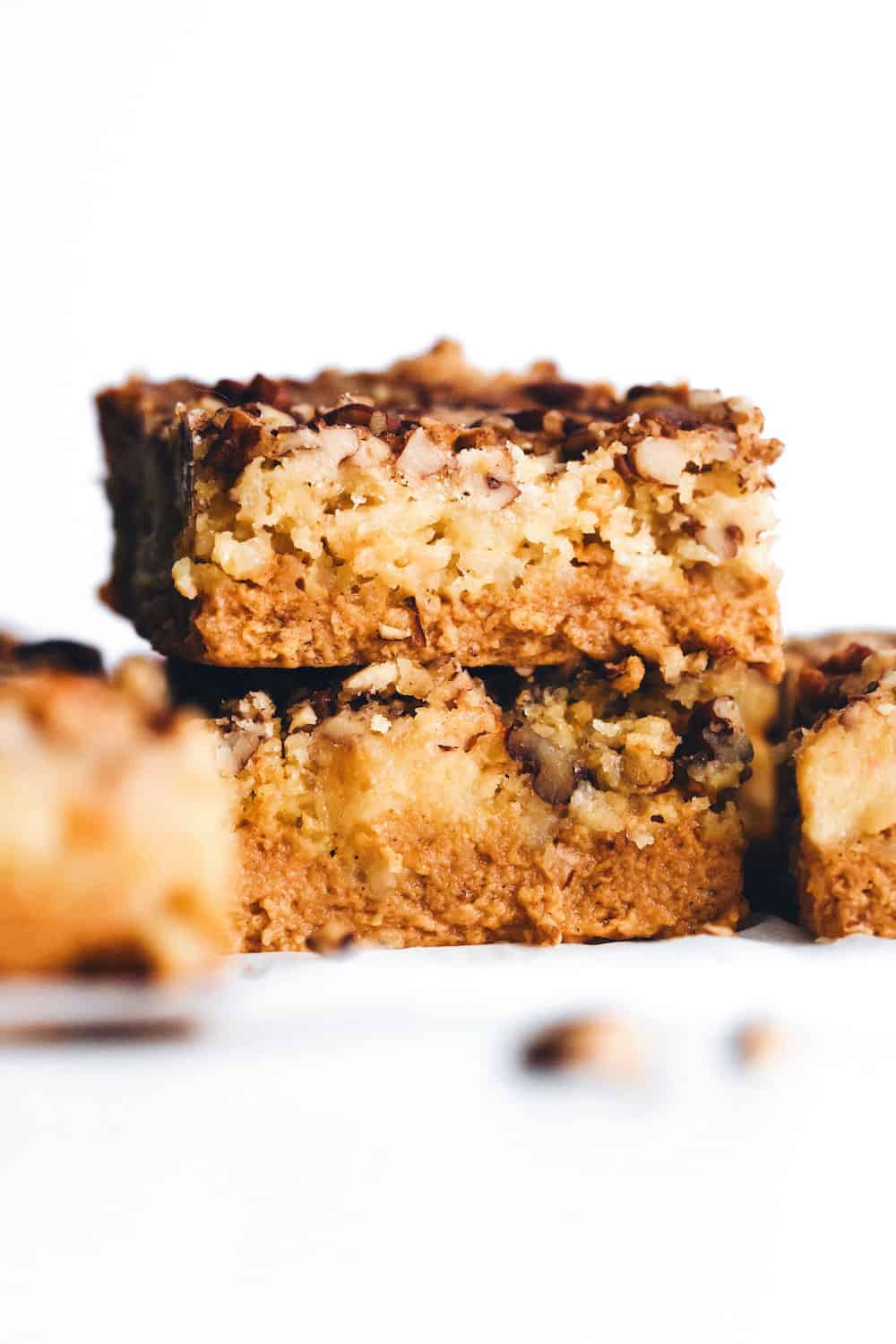 This post is sponsored by Fisher® Nuts. Thank you for continuing to support the brands that make My Baking Addiction possible.
Every year, once the weather starts to turn cold, we play a game of "furnace chicken" at our house.
I hate finally having to cave and turn the furnace on. Having the heat on just really signifies winter to me, so we try to avoid it as long as possible.
Instead, we layer up and use the fireplace as the weather dips into the 60s. Honestly, I sort of love the excuse to cozy up with Elle, our favorite blanket and a cup of hot chocolate and a special treat.
(more…)
The post Pumpkin Crunch Cake appeared first on My Baking Addiction.








Comments
I prefer Betty Crocker for this recipe. 🙂 by Jamie
What brand of cake mix works best? by Marilyn
Hello! I haven't attempted this recipe in a Crock-Pot, so I am … by Jamie
Can this be done in a Crock-Pot too? by Nanette Price
Hi Tammy- I have made this cake dozens of times over the … by Jamie
Plus 5 more…
Original source: https://feeds.feedblitz.com/~/608825837/0/mybakingaddiction~Pumpkin-Crunch-Cake/