Pumpkin Chocolate Chip Bread is loaded with warm spices, pumpkin and – of course – chocolate chips! This delicious recipe will become a family favorite in no time.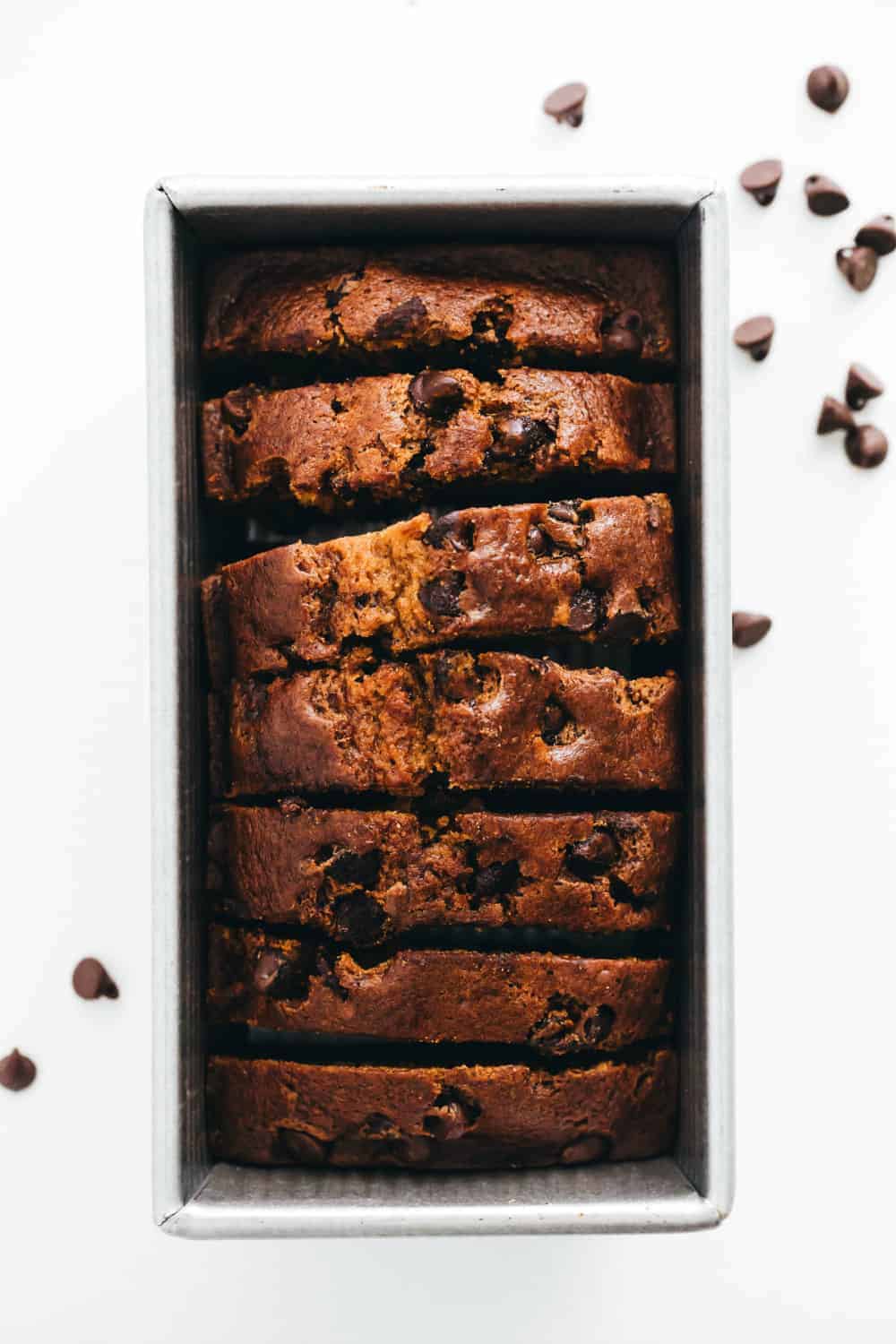 One of my favorite things about the school year starting is that I can unload all of my desserts onto the staff at Elle's school!
Luckily, my aunt works at the school, so most of the staff is aware of what I do for a living, so despite what my husband thinks, I'm not known as the butt-kissing, crazy baking mom. Or maybe I am?!
Either way, I have a whole staff lounge full of teachers and assistants who are happy to accept any of my recipes. So far this year, they tried cookies, cheesecake and this pumpkin chocolate chip bread.
(more…)
The post Pumpkin Chocolate Chip Bread appeared first on My Baking Addiction.








Original source: https://feeds.feedblitz.com/~/606646750/0/mybakingaddiction~Pumpkin-Chocolate-Chip-Bread/