Spiced Pumpkin Bars are topped with cream cheese frosting to create the perfect Fall dessert.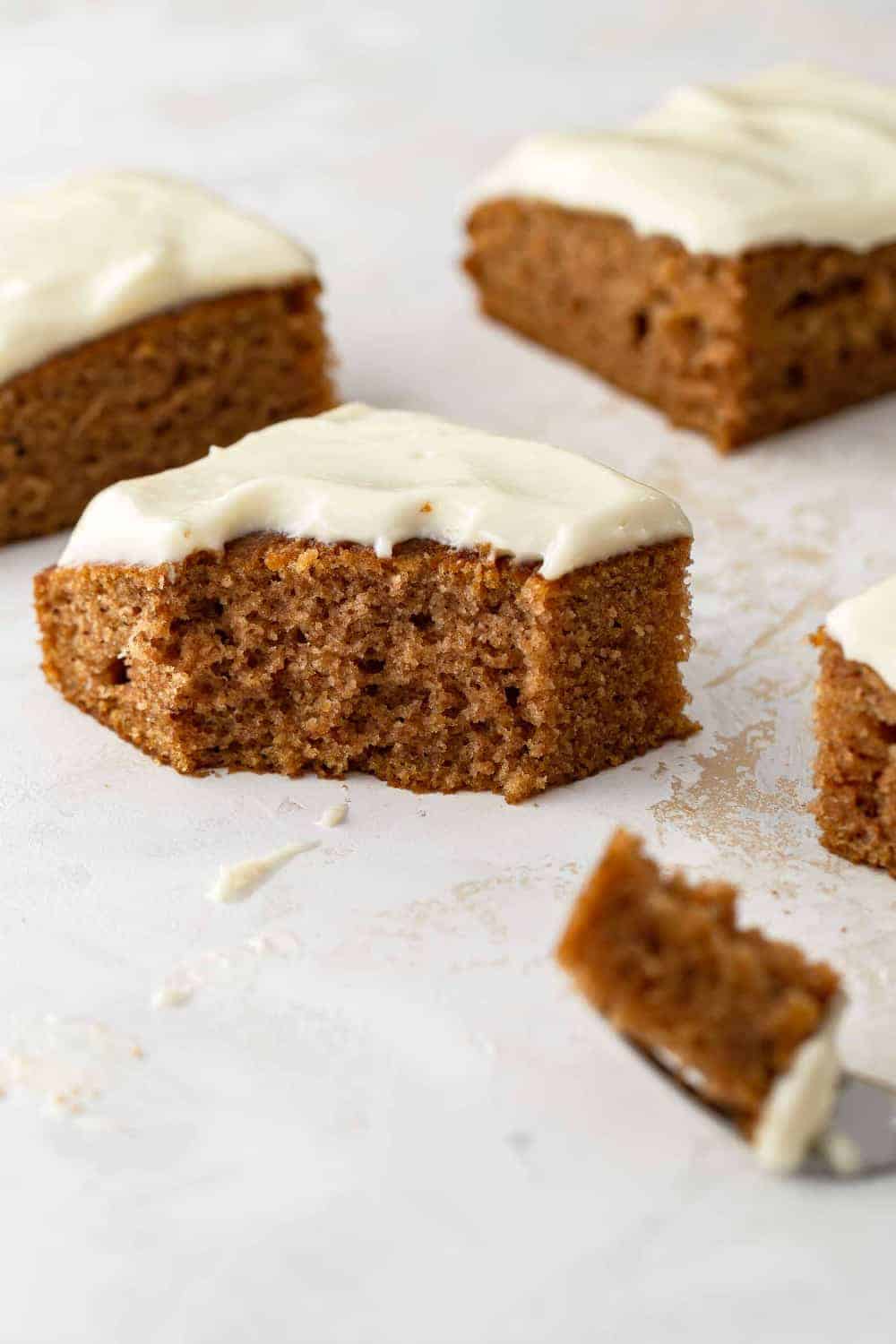 Hello, November!
I can't believe I am admitting this publicly, but I am sitting at my kitchen island with the smell of banana bread wafting through the air while I'm completely surrounded by Christmas bins.
Yep, we've started decorating for Christmas. Now before you tell me I've skipped Thanksgiving, or I'm all kinds of ridiculous, hear me out.
We're actually leaving for vacation this month and I have zero desire to rush around trying to get the house ready once we're back, so we're those people with a leg lamp in our front window on November 4th.
I promise, I'm not going to bombard you with peppermint and cookie recipes just yet because I've got a few more pumpkin recipes on my agenda just like these delish pumpkin bars with cream cheese frosting!

(more…)
The post Pumpkin Bars with Cream Cheese Frosting appeared first on My Baking Addiction.








Comments
I have tried this, Terry. Sorry I am not more of a help. by Jamie
Have you ever frozen these after frosting/cutting?  Did it … by Terry
how is this a bar? it appears to be more like a cake.  by ck
Jessica- You could bake them in any of those pans, I would … by Jamie
Hi Jamie, the recipe looks great! I'd love to make this but I … by Jessica
Plus 5 more…
Original source: https://feeds.feedblitz.com/~/608724902/0/mybakingaddiction~Pumpkin-Bars-with-Cream-Cheese-Frosting/