Pineapple Cake is bursting with sweet pineapple and topped with cream cheese frosting for a moist, summery cake perfect for any occasion. Add in some coconut for an extra tropical flavor!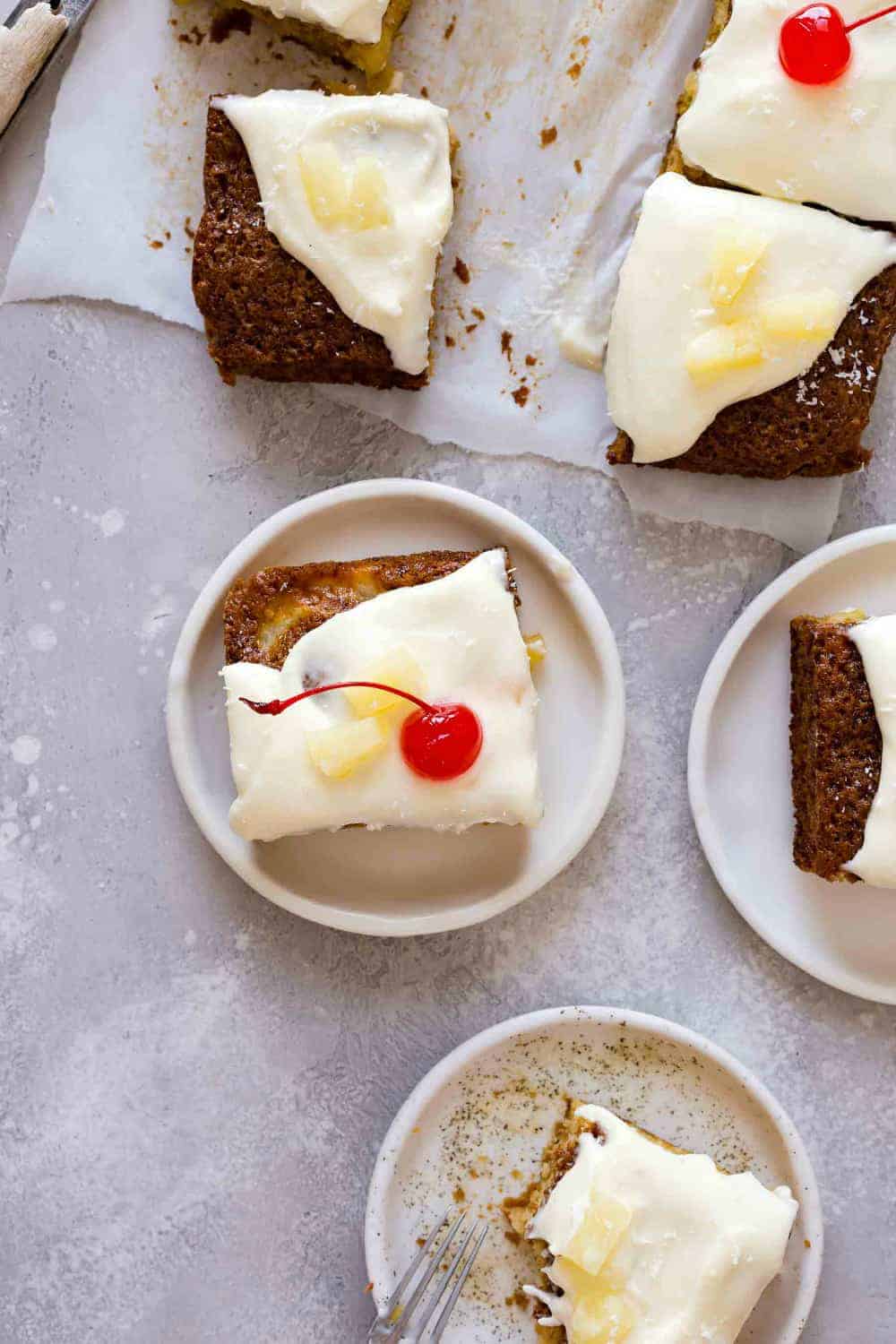 If you caught my recipe for Chocolate Zucchini Muffins, you may remember that my sweet Elle has been setting up a mini bakery cart in our driveway – complete with lemonade and gum balls.
One of the most popular desserts she's sold so far is this super easy pineapple cake that comes from my stepmom's mother.
When Sue sent it over to me via text, I was honestly a bit skeptical because of how simple everything was, but she assured me that it was delish and always gets rave reviews.
Luckily, I had everything on hand, so Elle and I whipped it together at the last minute for her little bakery stand and everyone that bought a slice loved it!
It was honestly the perfect recipe for Elle to pretty much whip together on her own since it's so simple. Mama just handled some of the measuring and the oven.
It's sweet and super moist, plus it has cream cheese frosting, which in my opinion, is never a bad thing!
(more…)
The post Pineapple Cake appeared first on My Baking Addiction.








Original source: https://feeds.feedblitz.com/~/605498686/0/mybakingaddiction~Pineapple-Cake/