Soft, buttery Parker House Rolls are a holiday classic. Serve these homemade dinner rolls with Cranberry Butter to make them even more festive for your Thanksgiving table!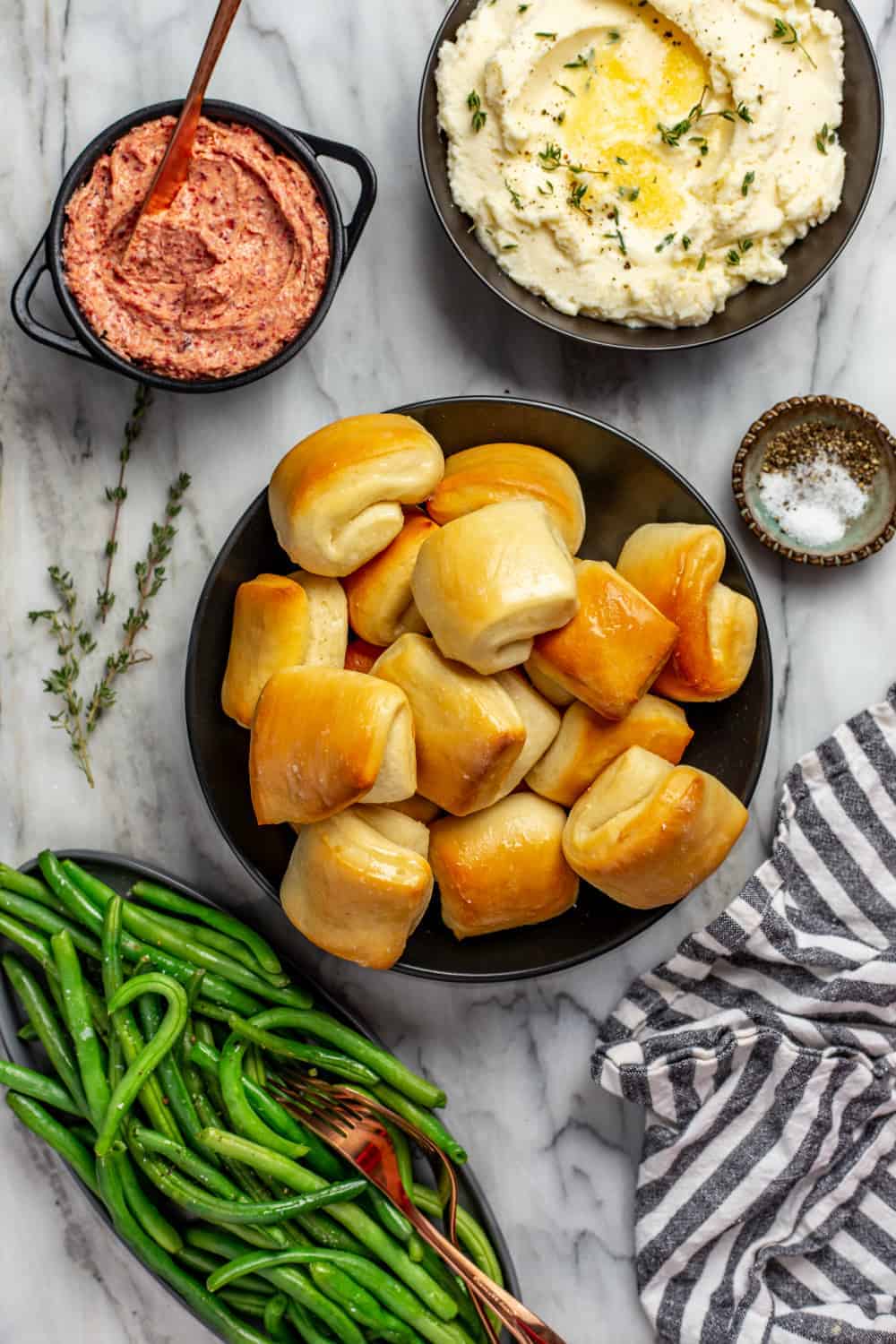 Well, October is officially over, friends. If you're at all like me, this means your Halloween decor is coming down and it's time to start thinking about Thanksgiving.
If you've been following My Baking Addiction for some time, you know that I love Thanksgiving and that I'm pretty much a total control freak when it comes to Thanksgiving dinner.
This year, I'm sticking with my absolute favorite staple recipes like mashed potatoes, sausage and apple stuffing, and sweet potato casserole, but there's a new roll in town, my friends. Soft, buttery, Parker House Rolls.

(more…)
The post Parker House Rolls with Cranberry Butter appeared first on My Baking Addiction.








Original source: https://feeds.feedblitz.com/~/608518410/0/mybakingaddiction~Parker-House-Rolls-with-Cranberry-Butter/