Old Fashioned Apple Crisp is a classic for a reason! Sweet and spiced apples topped with a crispy oat crumble topping – every family should have a version of this recipe on hand!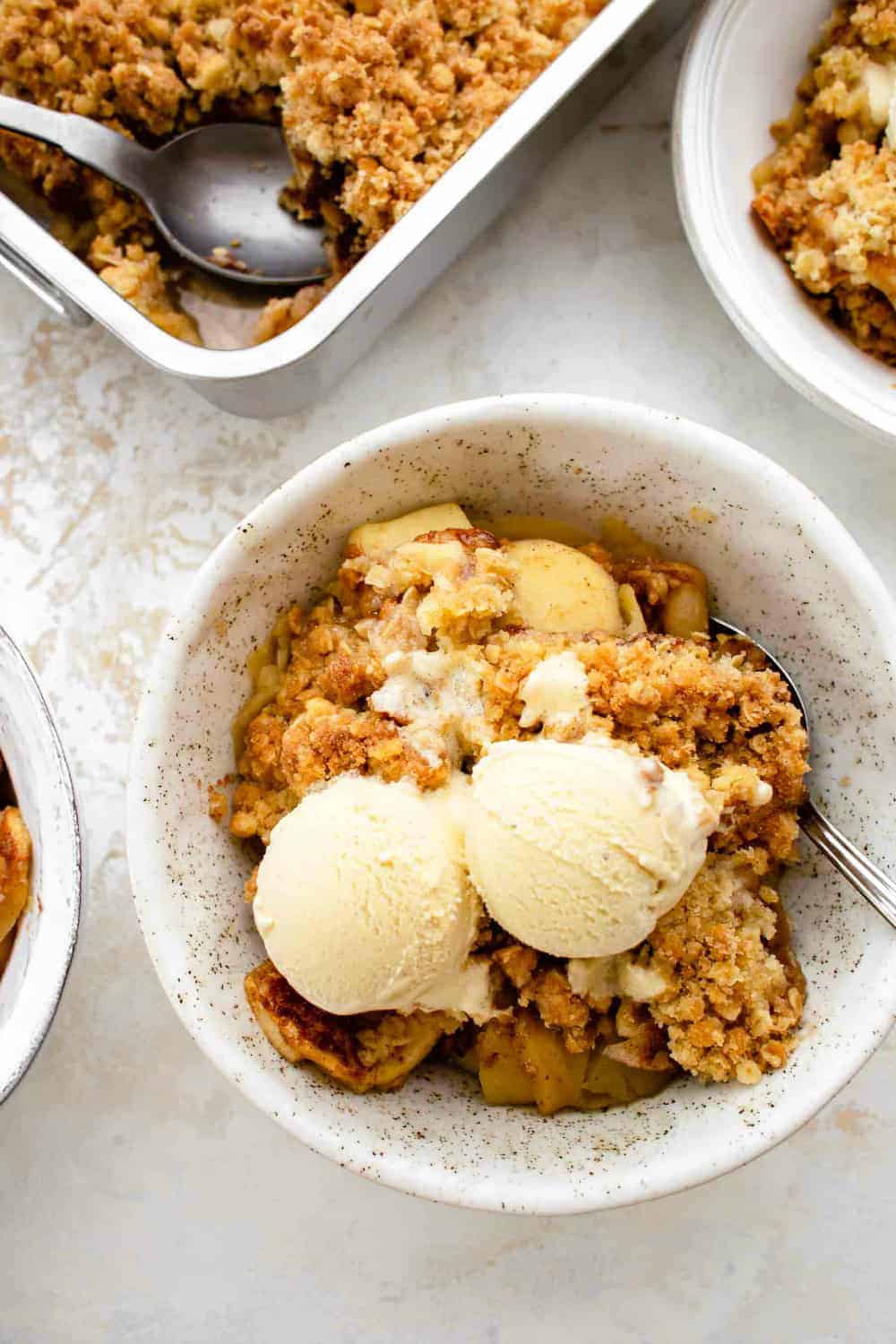 I'm a total creature of habit. I have countless routines that I adhere to every week and breaking those routines is definitely not one of my favorite things.
My routines don't stop with cleaning, laundry, grocery shopping, etc., I also fall into routines with food.
I'm one of those people that can eat the same breakfast and lunch for weeks. And although I have my favorites when it comes to dinners like Chicken Picatta, Instant Pot Pulled Pork, and Zuppa Toscana, I do like to switch up things in that department.
And don't even get me started on seasonal recipes. Fall isn't fall around here until I've made pumpkin roll no less than three times. Pumpkin Crunch Cake and Slow Cooker Apple Butter are also in heavy rotation right along with this Old Fashioned Apple Crisp.
(more…)
The post Old Fashioned Apple Crisp appeared first on My Baking Addiction.








Original source: https://feeds.feedblitz.com/~/609253036/0/mybakingaddiction~Old-Fashioned-Apple-Crisp/