Decadent mini s'mores cheesecakes have all the rich, creamy filling of traditional cheesecake in an individual serving size. A classic graham cracker crust and vanilla cream cheese filling are topped with melty hot fudge and a toasted marshmallow for classic campfire treat.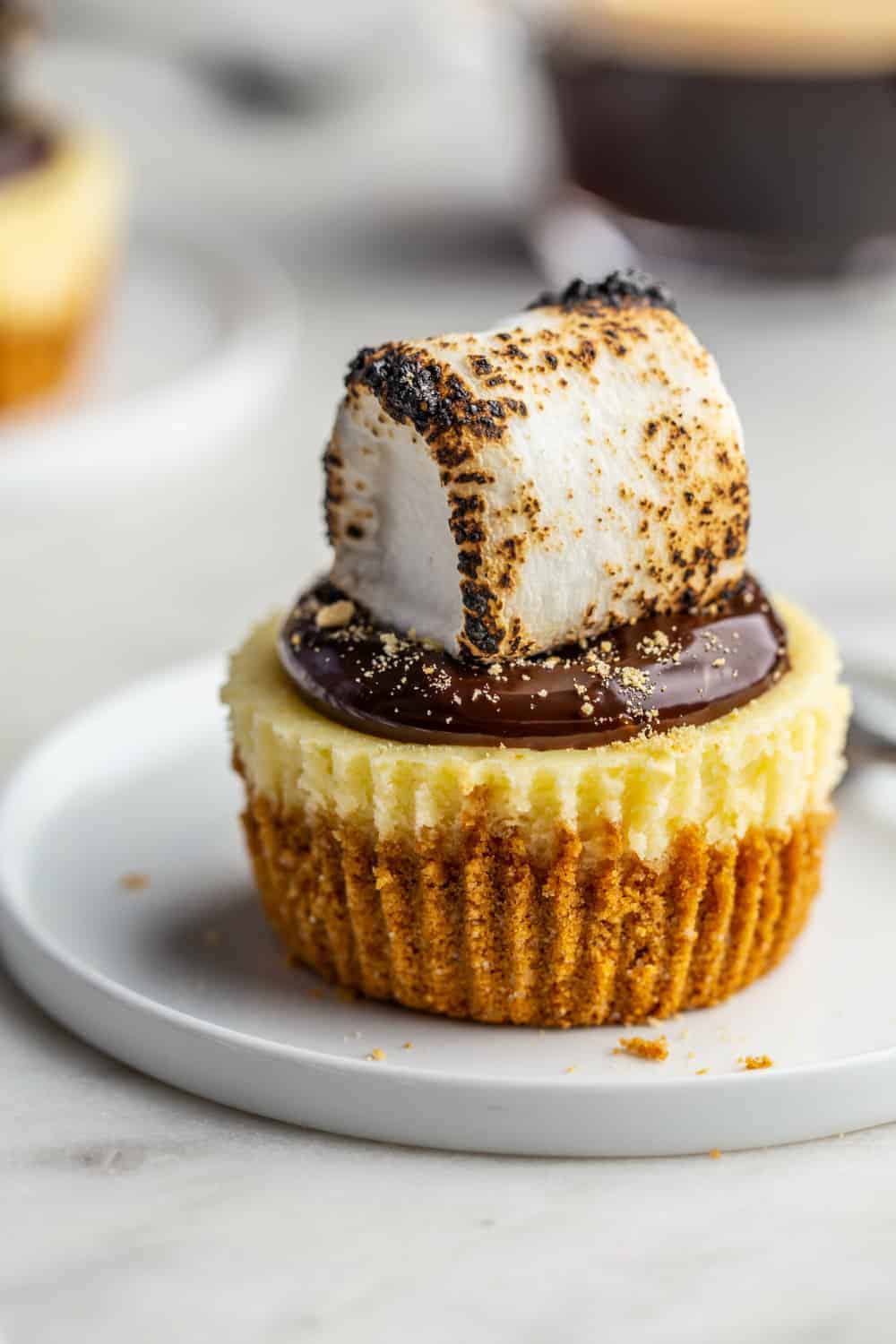 I am pretty sure of all the months, August has the biggest identity crisis. Is it summer? Is it Fall? Who can even tell.
My kids started school last week but the heat and humidity is at epic levels here in Ohio. I am not one to complain about the start of school and summer being over. Honestly, my kids love school and I'm so thankful for that, but it does make this entire month just one big confusing mess.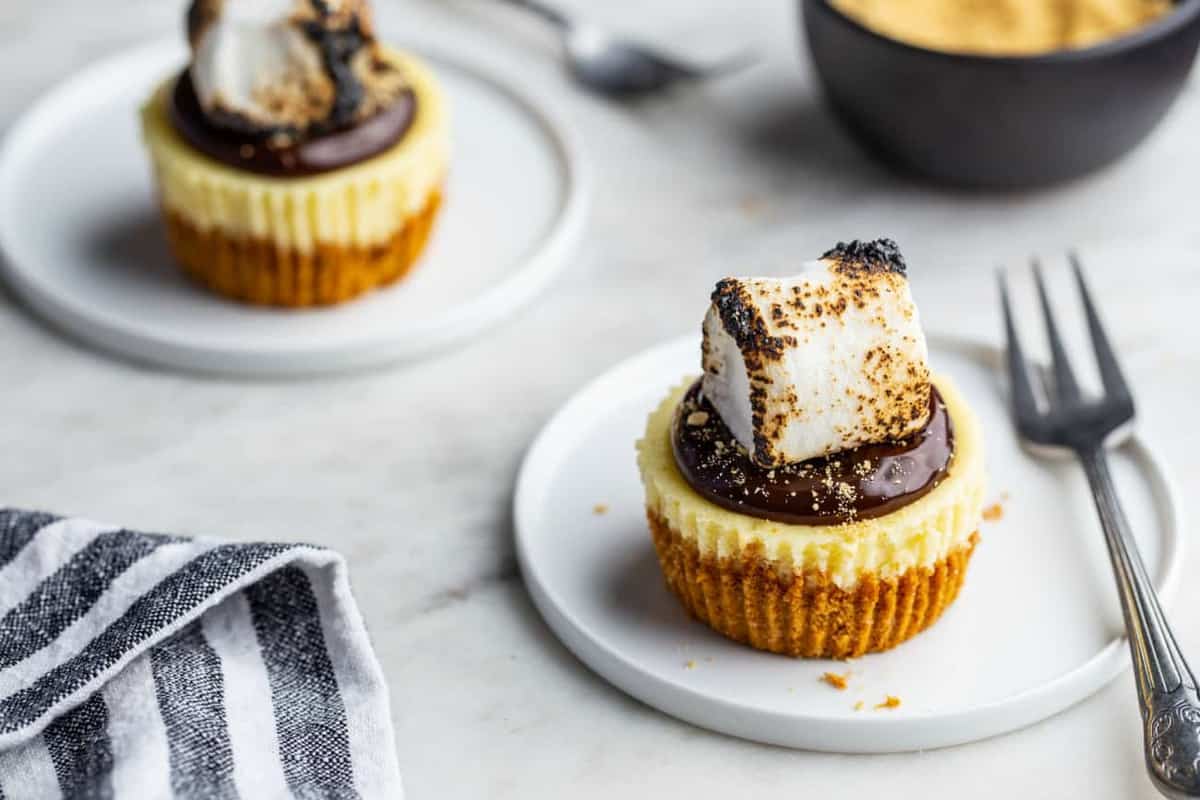 Weekends are still filled with summer activities like biking, camping, and evenings spent outside around the fire pit. But the weeks are now focused around spelling tests and packing lunches.
The fact that August is National S'mores Month is pretty fitting. It's a little reminder that summer fun doesn't have to be over, even though we're getting back into the rhythm of school.
One of our favorite things to do over the summer and into the fall is get together with our friends for night time drinks and dessert. For us, the dessert always means s'mores. (more…)
The post Mini S'mores Cheesecakes appeared first on My Baking Addiction.








Original source: https://feeds.feedblitz.com/~/606082922/0/mybakingaddiction~Mini-Smores-Cheesecakes/