Dominique Ansel's Banana Bread
Dominique Ansel's Banana Bread is rich and flavorful, with a perfect crumb. If you take banana bread seriously, this is the loaf for you.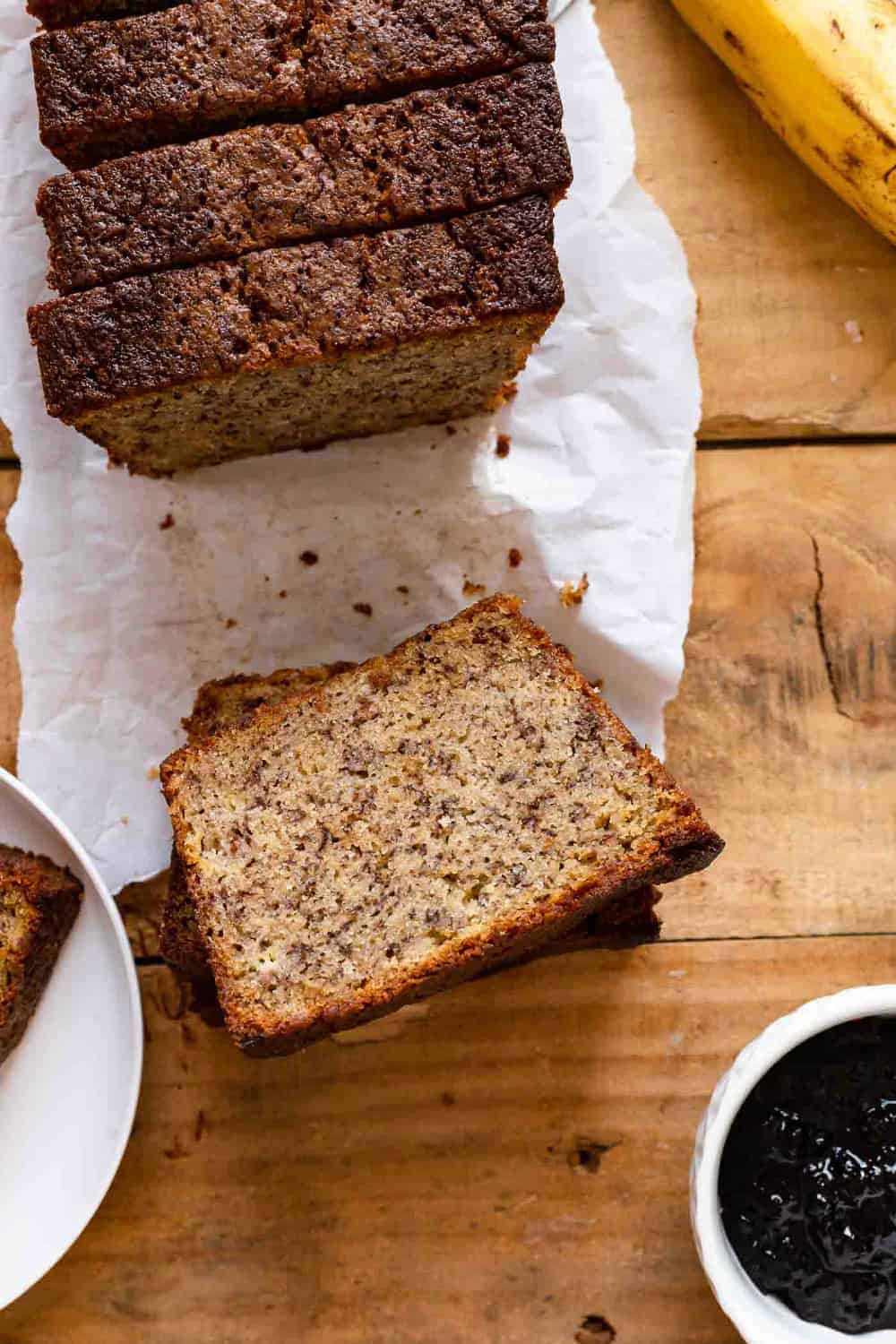 Okay, I'll admit, when my friend Amber first insisted I make this recipe, I was dubious. There's a lot of butter.
Like, a lot a lot.
I am here to tell you it's worth every single solitary calorie. This is some fantastic quick bread.
I've had some really great banana bread in my time, as evidenced by my recipes for Triple Berry Banana Bread, Rum Coconut Banana Bread, Bourbon Banana Bread, and even Make Ahead Banana Bread Coffee Cake.
But I am here to tell you that my husband is beyond obsessed. He's asked me to make it three times in the last two weeks, and since I often fancy it up with a crackly cinnamon-sugar top (an addition I highly recommend), he just can't get enough.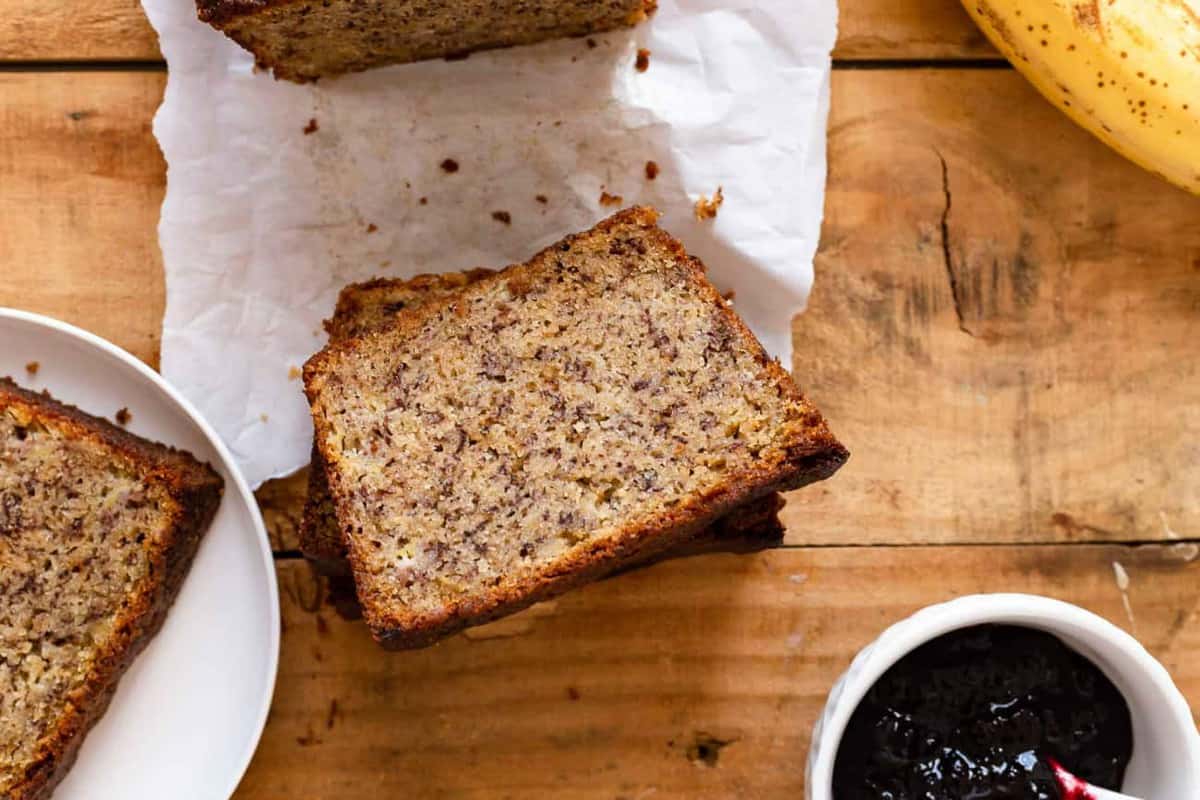 You know what no one wants? Scalped banana bread.
Do you know what I have? Three loaves of it.
Why? He can't stop cutting the top off and eating it. So, coming soon, you may see a muffin top recipe that's a riff on this one, just for people like Eric that can't get enough of caramel-crunchy quick bread topping.

(more…)
The post Dominique Ansel's Banana Bread appeared first on My Baking Addiction.








Original source: https://feeds.feedblitz.com/~/605601488/0/mybakingaddiction~Dominique-Ansels-Banana-Bread/