Classic Pecan Pie is a must for any Thanksgiving table. Packed with toasty pecans and a silky smooth, sweet filling, this is a recipe you'll return to year after year.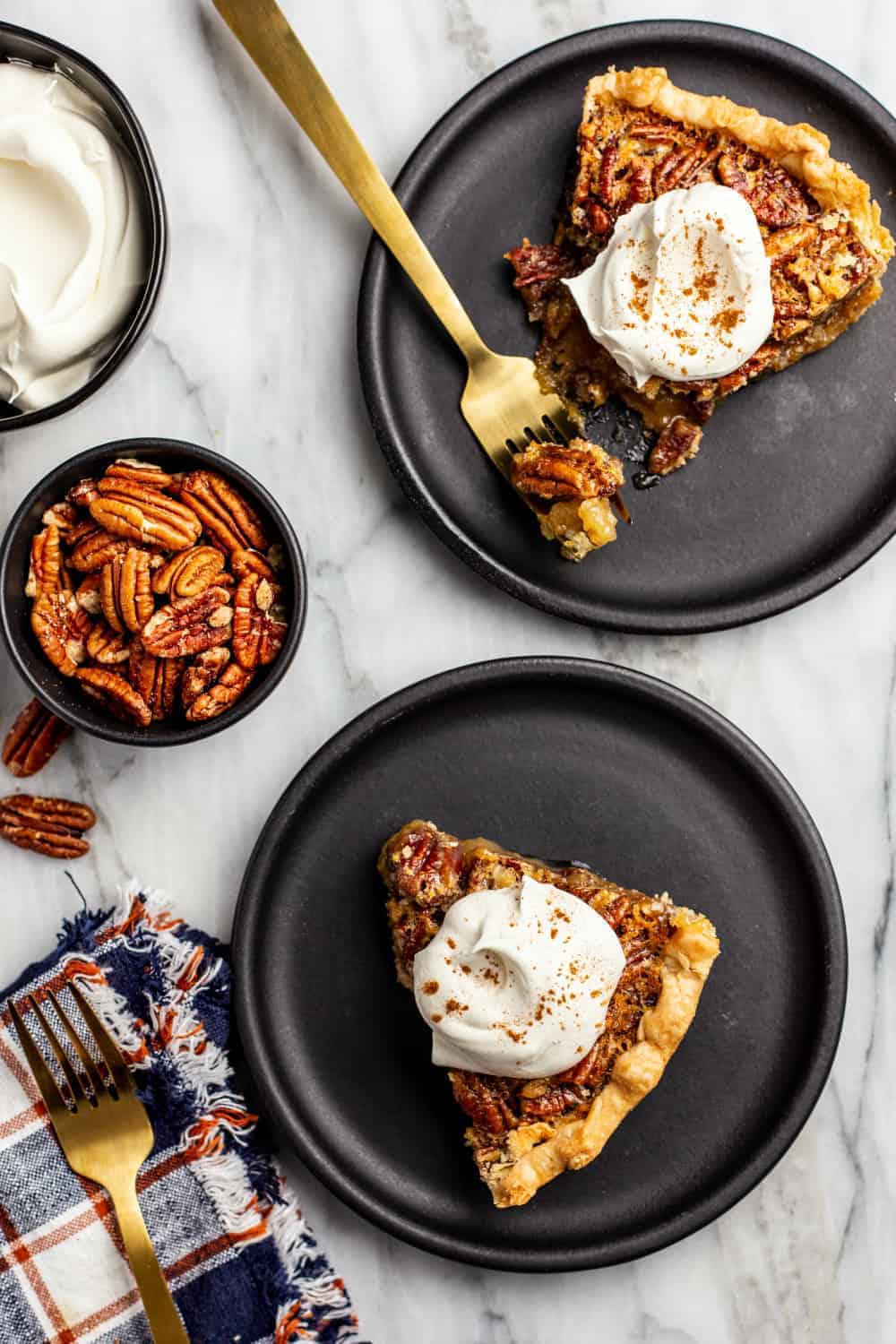 I cannot believe that Thanksgiving is just around the corner.
Our family usually vacations to Florida in November. We thought we might not go this year and then decided to head down after all, sort of at the last minute.
We'll be getting home only a handful of days before Thanksgiving, so my meal-planning window is going to be way shorter than normal.
Since things are going to be a little rushed, I've decided that I'm sticking with the classics this year. My Pumpkin Roll, Sweet Potato Casserole, and this Classic Pecan Pie.

(more…)
The post Classic Pecan Pie appeared first on My Baking Addiction.








Original source: https://feeds.feedblitz.com/~/609585444/0/mybakingaddiction~Classic-Pecan-Pie/