Apples tossed with brown sugar and cinnamon are drizzled with homemade caramel sauce and topped with a crunchy crumb topping for a delectable Caramel Apple Crisp. This caramel twist on the traditional fall favorite will have your family coming back for more!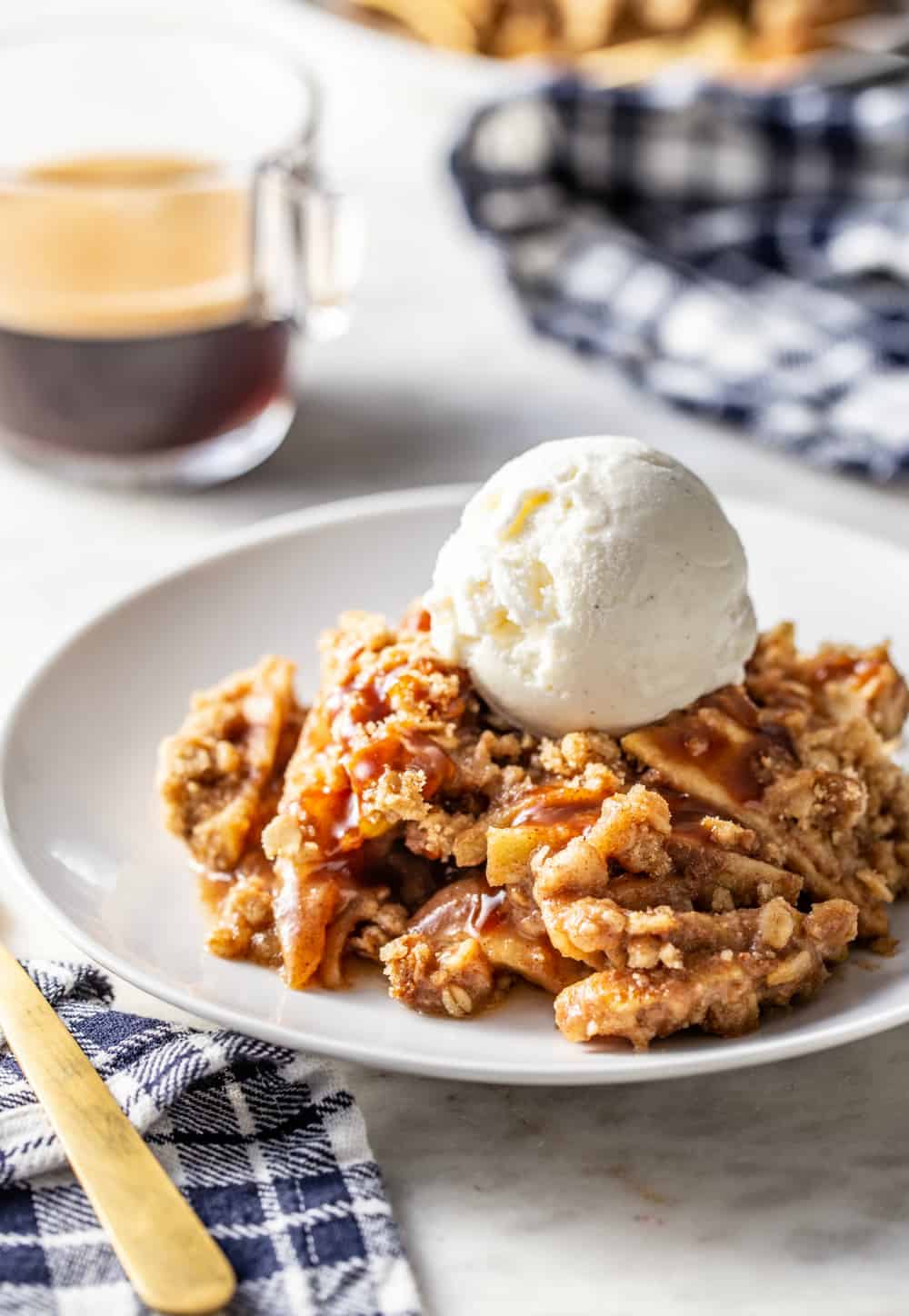 I'm fairly certain fall is finally in the air here in Ohio. Morning temps hovering in the sixties are my cue to bring up the fall decor bins. And I'm not one bit mad about it.
Trust me, I'm well aware that the first day of fall isn't until September 23rd, but guys, I'm ready. I'm officially over summer.
I've already transitioned to fall candles and busted out no less than 5 cans of pumpkin for recipe testing, so decking my halls with far too many velvet pumpkins is the only logical next step.
(more…)
The post Caramel Apple Crisp appeared first on My Baking Addiction.








Original source: https://feeds.feedblitz.com/~/606447436/0/mybakingaddiction~Caramel-Apple-Crisp/