Broccoli & Cheese Soup is a family favorite! This cheesy soup is easy enough to make on a weeknight and goes great with a loaf of crusty bread.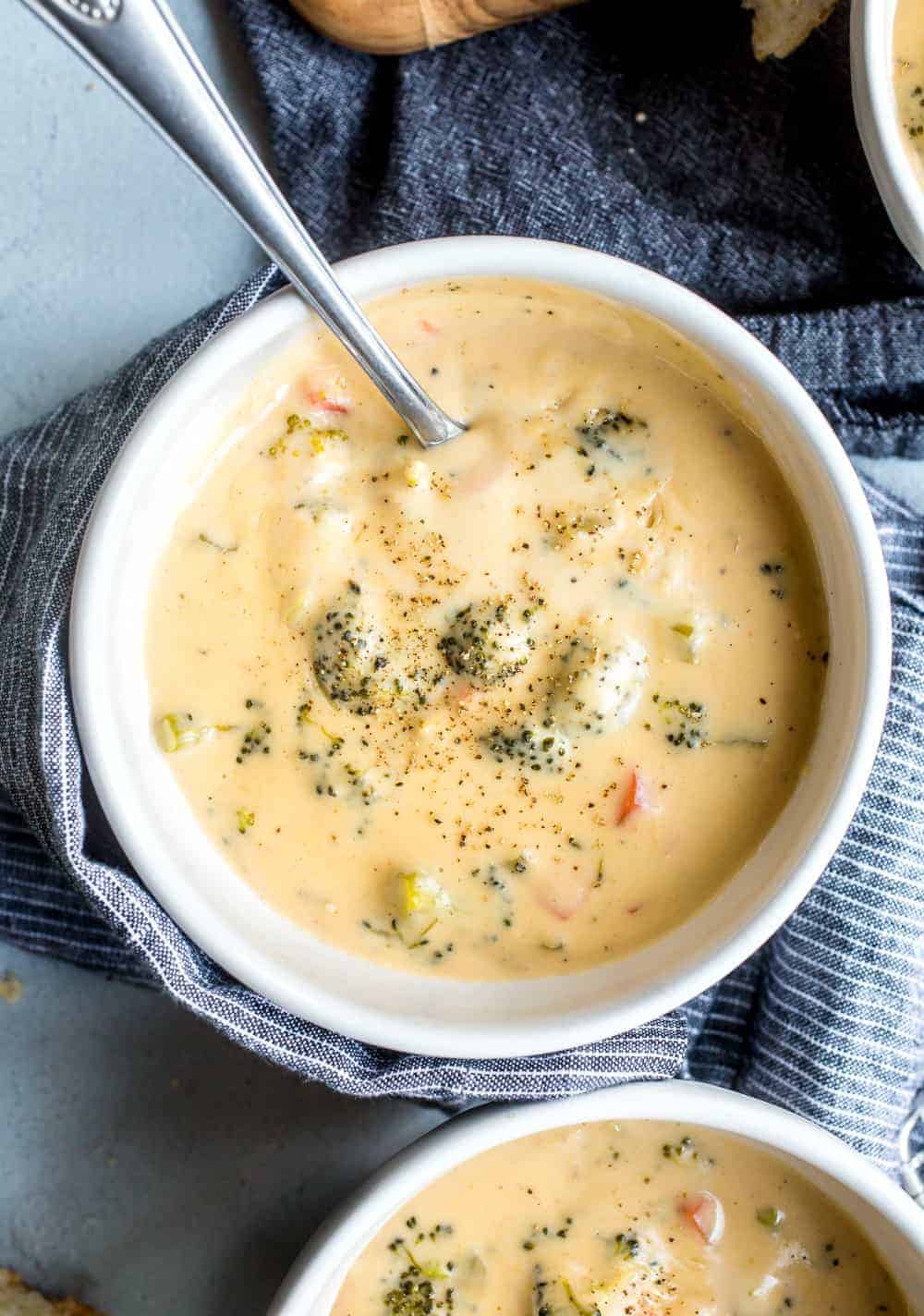 It's still plenty chilly here in Ohio right now, and that's making me want all the cozy food possible. Soups are my go-to favorite in weather like this because they can simmer away on the stove all day, keeping warm and developing flavor.
Creamy soups are top notch in weather like this. Especially when you're offering up something as hearty as Broccoli & Cheese Soup. It'll keep you warm all day and content besides.
Whip up a loaf of crusty bread, or grab one from Trader Joe's. I love the little demi-baguettes they have. Perfect for just one meal!
This soup is simple, creamy, and I promise it'll please a crowd. You can even make it for a big family get-together, though it's perfect on a regular weeknight too.
(more…)
The post Broccoli & Cheese Soup appeared first on My Baking Addiction.








Original source: https://feeds.feedblitz.com/~/618693838/0/mybakingaddiction~Broccoli-Cheese-Soup/